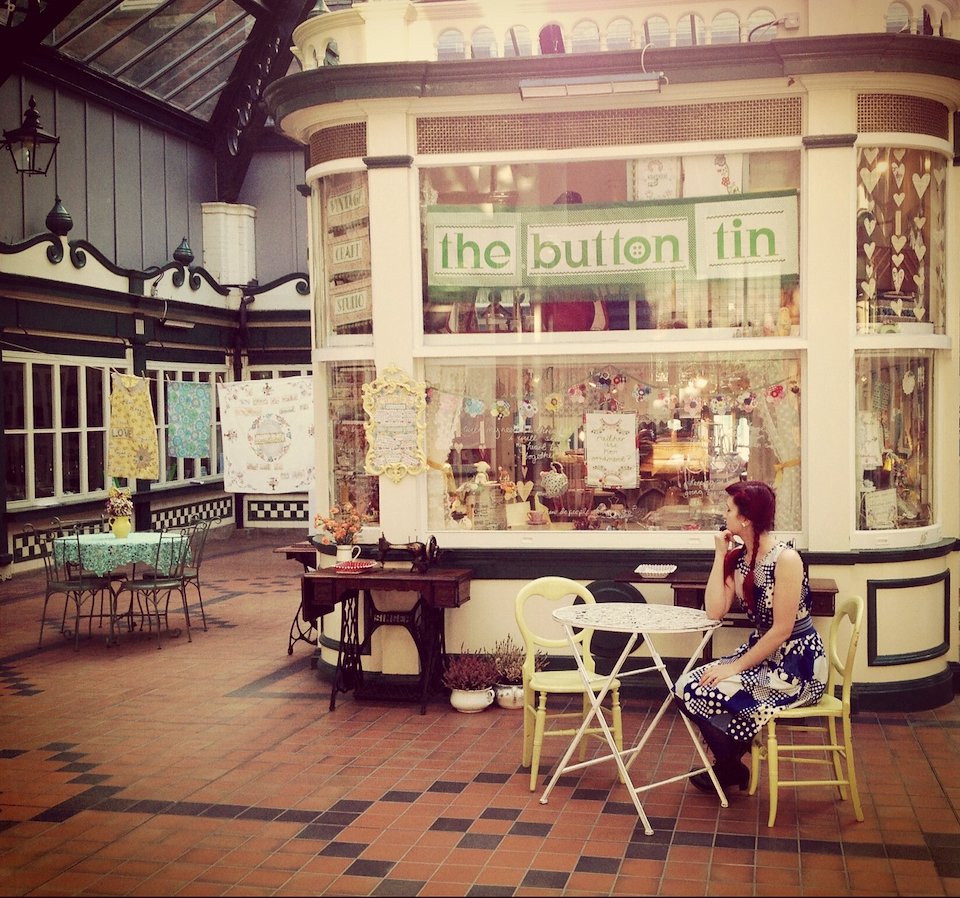 The Button Tin Residency| Kiosk Installation | 2010 – 2017
Time Based, Living Installation Occupying a Town Centre Space.
Unexpected art, in an unexpected place…Rotherham Town Centre.
This multifunctional space was also used by myself as a fully working artist studio to create my textile art pieces within. The installation inspired, moved and engaged. Leading in vibrant community initiatives, interventions, happenings and weekly artist led stitch workshop experiences open to a huge range of national and international participants. Accessed daily by Schools, Colleges, University Educational Research, BME Groups, Local Charity projects, Additional Needs Groups, Community Organisations, Galleries, Magazine Editors, Location Shoots, Photographers and Theatre.
The Button Tin Kiosk project explored the power of Immersive Art and Installation. Once inside the participant experienced mass hoards of historical paraphernalia from textiles to furniture, hoarded by my self and much donated by others. The space evoked memory and nostalgic feelings in all its visitors. Experiences ranging from tears to euphoria. This feeling of immersive escape is, I believe, a key factor in inspiring creativity and change. All who attended learning workshops and sessions in the space felt it enhanced the output of their finished art and learning. The power of surroundings is a valuable factor to move, connect, heal and inspire. The Button Tin space was a warm inviting experience and its magic spread into all who visited. Great friendships and partnerships were formed through chance encounters with strangers who found it on a daily basis. Both personal and professional. Very beautiful.
In this space we honoured tradition and carried on to preserve rituals, techniques, processes and practice, which so often gets lost, forgotten and fades away. We told stories and created new ones which all fed the Art Works created inside. The Button Tin became a physical record of social history and family, something which we all have in common.
In this beautiful film by R&A Collaborations you can see "The Button Tin" story so far.
This film has had over 30,000 views world wide as far as Texas, New Zealand, Australia, U.S.A, Germany, France, Lisbon.
R&A Collaborations is the combined talents of photographer Richard Foot and digital media artist Arron Fowler. The collaboration was born out of an open submission for the Craft Council Uk's 'Power of Making' Exhibition. With their new found love of all things crafty, they soon realised that there were some fascinating stories to tell from makers about what drives them to do what they do.
Having had two films selected to be shown at the 'Power of Making' exhibition at the V&A Museum in London they embarked in a mad project 5 x 5 / 7 in which they made 5 films of 5 people in 7 days. It was used as a proof of concept of their capabilities and process.
R&A's ethos is to promote makers by engaging public interest in the person behind the products. The films aim to capture the subjects personality and get across the reasons why they do what they do. R&A have realised that makers products really do speak for themselves, but they only say so much. By revealing the person behind the product a customer can get a deeper insight into the journey of their new object of desire.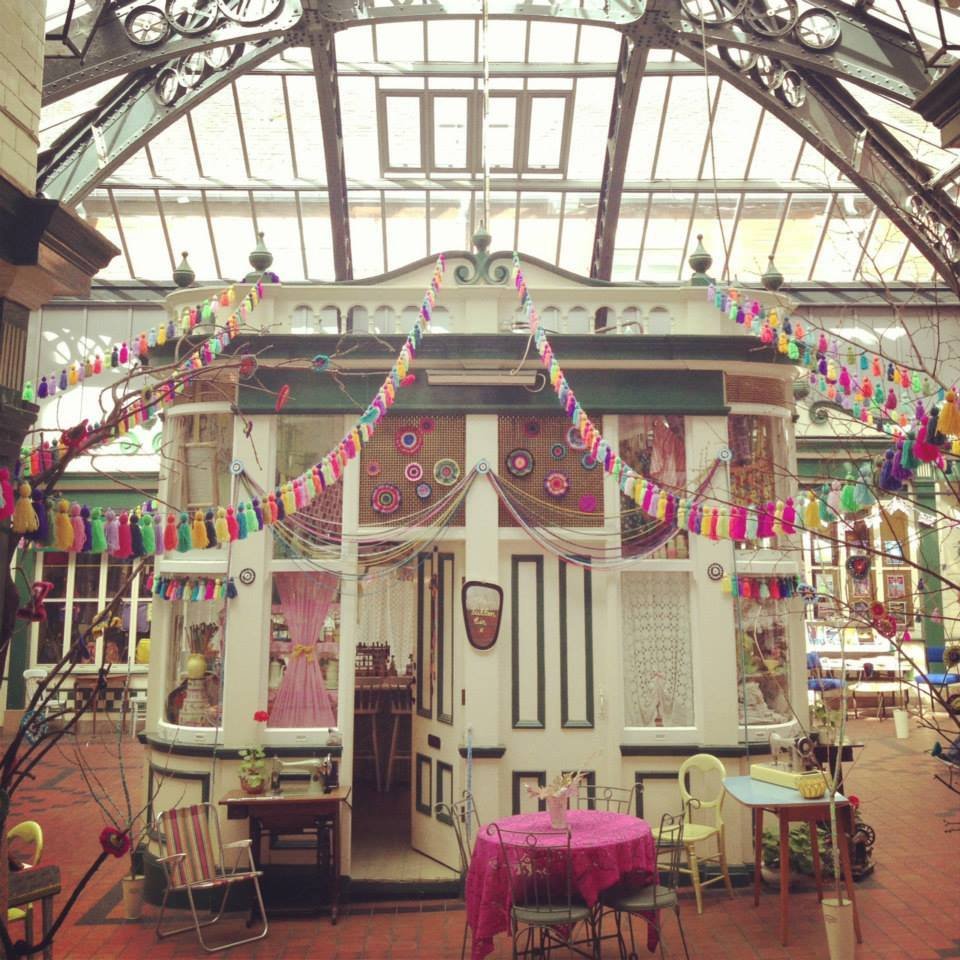 Followers from as far as Tijuana Mexico:
"Yo le pondria a este lugar "la casita de los sueños". Un lugar para sonar." Carla Cardenas
"I would call this place "house of dreams" A place to dream."